We are delighted to be able to offer a safe, fun and friendly camp over the Winter break. 

CAMP DETAILS:
Dates: 18th - 21st December 2023 (Monday - Thursday)
Camp Time: 9:00am - 3:00pm
Location: Cove Junior School, Farnborough, GU14 9SA
Age: Reception – Year 6
PRICE TO ATTEND PER DAY:
£25 per day + £5 for a healthy lunch or bring your own NUT FREE packed lunch. 
Your child will be entitled to a FREE place at camp with lunch included if you are eligible to benefit related free school meals - You will receive a coupon code from your school if you qualify for this. 
WHAT TO BRING: 
A water bottle
Appropriate clothing for the weather and activities/physical activities
A NUT FREE packed lunch if you are not having ours
You may also provide additional fruit snacks if needed
1:1 PROVISION: 
Inclusivity is at the heart of what we do. If your child requires 1:1 support, please get in touch BEFORE booking on. This will allow us to assess the needs of your child and offer any additional support your child may need.
EMAIL: schoolcampinfo@ourparks.org.uk to discuss if you would like to arrange a place for your child and their support worker.
ACTIVITIES MAY INCLUDE: 
Warhammer Model Painting
Wide range of Physical Activities and Sports
Creative Arts
Gym & Dance/Street Dance
Drama/Talent Shows
Virtual Soccer School
Silly Experiments
Face Painting
Wide range of Arts & crafts
Unstructured Creative Free play
Skateboarding (Location/Weather Dependant) 
Join us for all this and more as you get to learn, grow and move every single day you spend with us at camp. As well as continuing the camp experience even once the day has ended bringing home fun facts, hand crafted artwork and even a few new moves!
GET IN CONTACT:
EMAIL: schoolcampinfo@ourparks.org.uk
PHONE: 07306297789 (Call or Text Message)
If you are texting the OurCamps number please include the camp you are looking to book onto and your enquiry.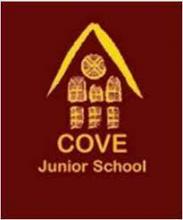 Address
Cove Junior School
Farnborough
GU14 9SA
United Kingdom
Dates
Monday, December 18, 2023 for 4 days